Write-Up, the #1 selling stock portfolio accounting software, is an innovative software that simplifies the tracking, recording and reporting of stock transactions and provides a consistent standardized format. Write-Up is the ultimate productivity tool to help you better serve your high net worth clients.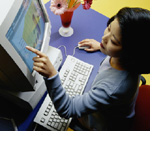 Training is the key to ensuring maximum return on your Write-Up investment. TJPS Software can provide a broad range of training programs related to the complex field of stock portfolio accounting for resources of any level within your accounting office.


This training can be provided at your office, in group or individual settings.
For more information, and pricing details,
please contact us by email
or call 1-888-905-8577